There's always something for everyone
Nautical and adventure activities, sports of all kinds, games in the evening by flashlight, art and music workshops, and themed parties: RepLago has plenty of options for all styles and preferences.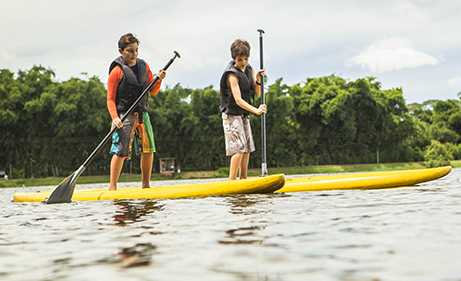 STAND UP PADDLEBOARDING
With lifejackets on and the supervision of our counselors, everyone chooses how they prefer to navigate the lake and row at their own pace.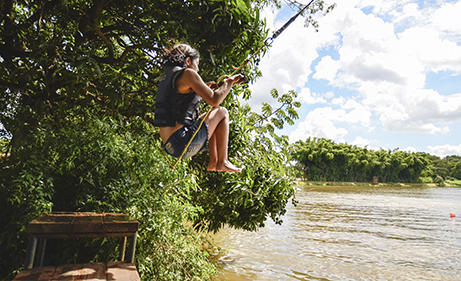 TARZAN SWING
That incredible sensation we have when we grab the vine and swing out and jump into the lake.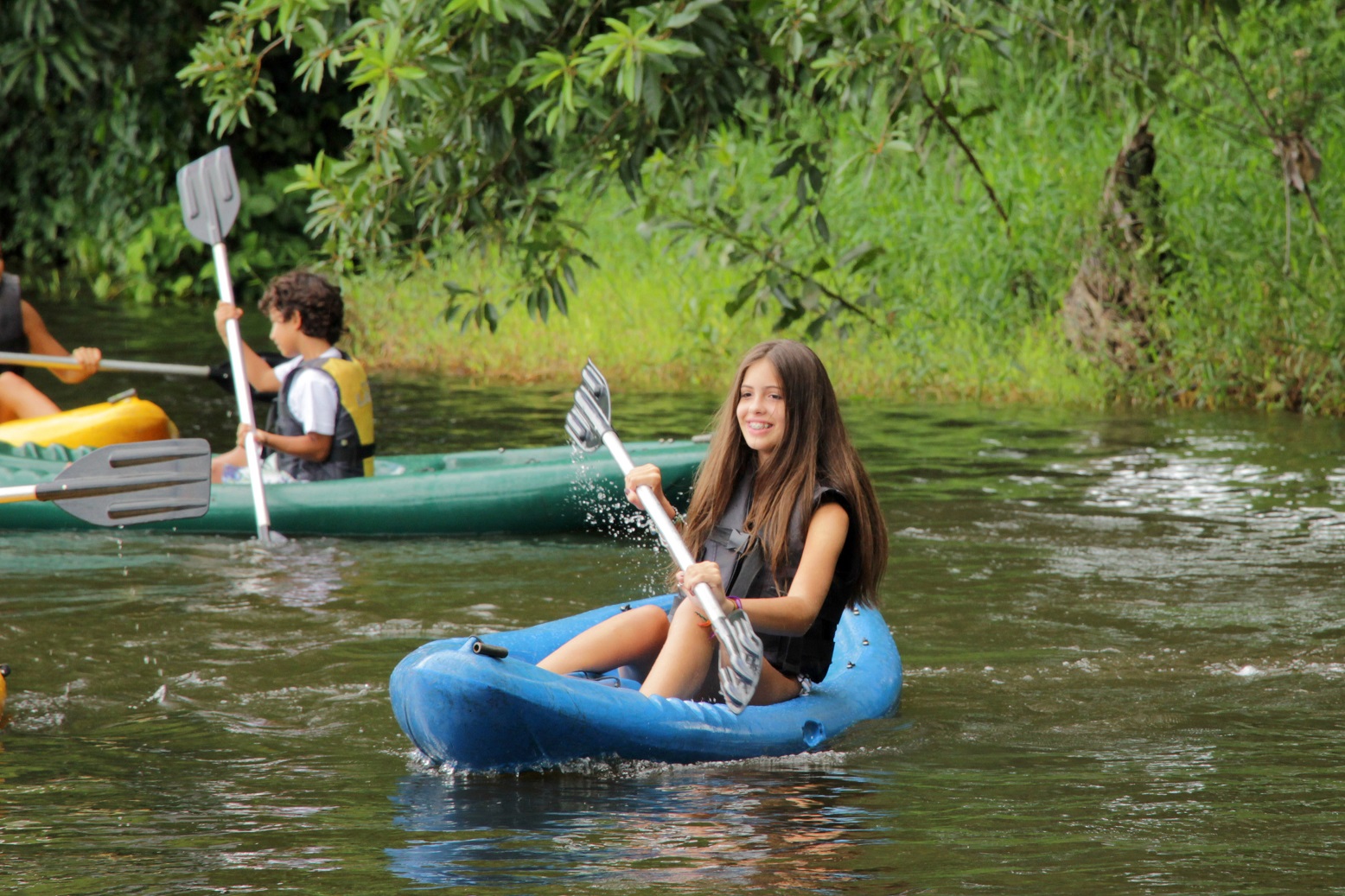 KAYAKING
With lifejackets on, campers set sail in kayaks accompanied by counselors. Those who would like to can safely learn to row.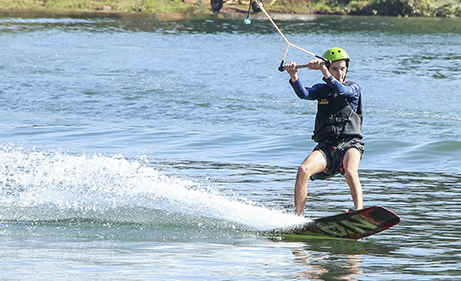 CABLE PARK
A cable track that pulls Wake and Kneeboards, to test abilities and practice maneuvers on water.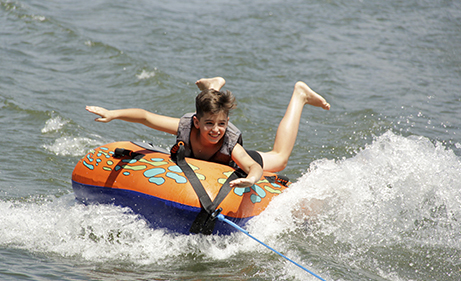 THE DELTA
A donut-shaped inflatable, pulled by a speedboat, taking campers on an unforgettable adrenaline-filled ride on the lake.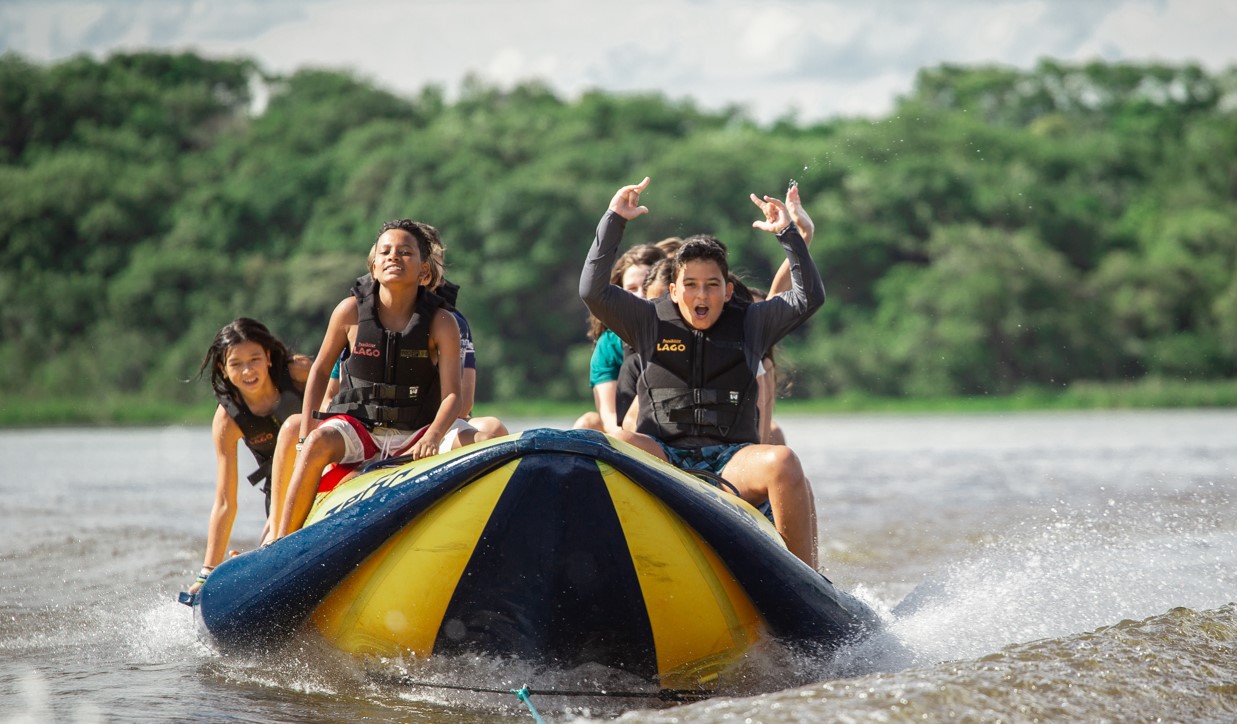 BANANA BOAT
The wind blowing in your face and the water splashing at every turn brings you thrills, but sharing this with friends is what makes everything really special.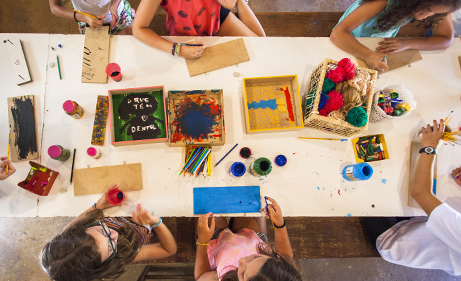 ART STUDIO
A place where the only rule is to roll up your sleeves and use your imagination to create frame by frame animations, set up a loom, or make your own hat.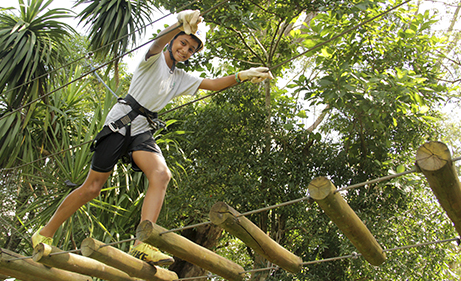 CANOPY TOUR
The experience of walking from one tree to the other on hanging bridges and ropes.
AQUA JUMP
The inflatable, 6-foot diameter trampoline is perfect for jumping to your heart's content and landing in the water.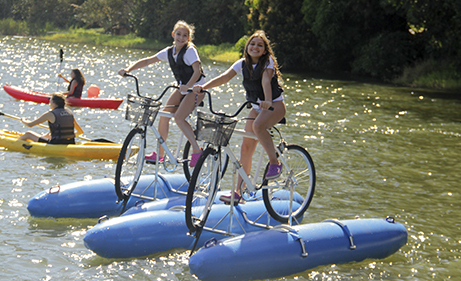 AQUA BIKE
A bike with floats on the wheels that allows you to pedal it while floating on the lake's surface.